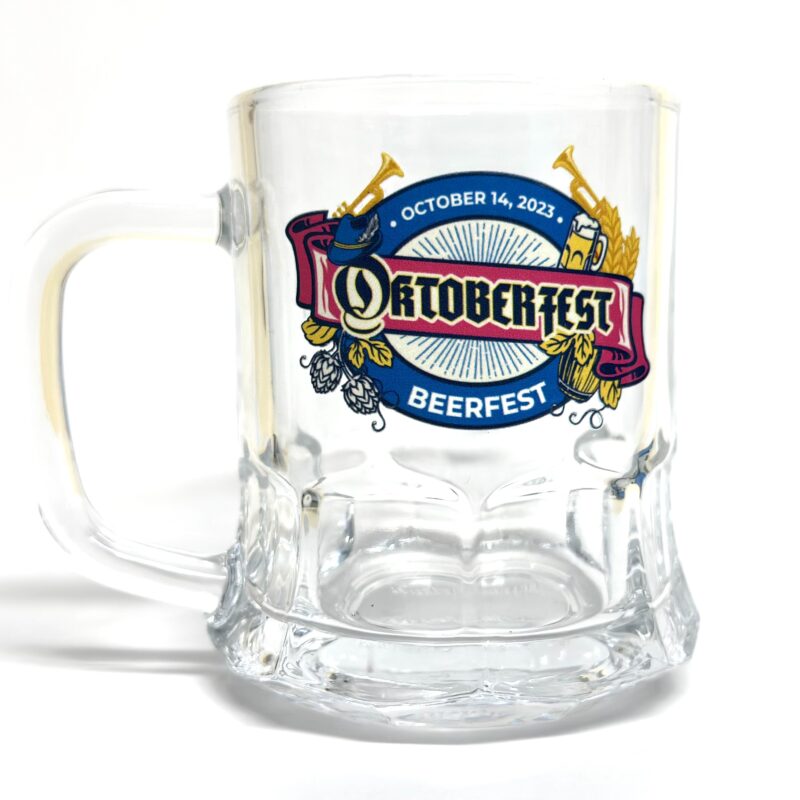 Oktoberfest Sposored by The Casin-o at Dania Beach Beer Stein
$3.00
Package includes TOPZEA set of 24 mini beer mugs, the opening diameter is about 2.25 inch, and 3.2 inch high, capacity: 5 ounce/150 mL, petite size is perfect to use as shot glasses, beer candle holder, sampling glasses for brewery.

These small beer mugs are well made from heavy duty glass, which is BPA-Free, sturdy, smooth, no rough edges and last for long use life. The mini drinking glasses with handle are very easy clean, you can also trunk them into dishwasher.

The freezer beer mugs are designed with grippy handle and heavy duty base, easy to hold and perfect for the pool deck, outdoor & indoor party. If you are preparing for holding a beer tasting, don't miss this hit beer mug set.

These 5oz beer steins are suitable for making baby beer shots, serving for an at-home beer tasting, outdoor tasting party, family gathering, banquets, catering event, entertainment or other commercial event.

The stylish beverage drinking glasses with handle can serve for various drinking, like beer, whiskey, tequila, fruity cocktail blends, share delicious beverage with your friends. Great to give away as favors for a party or house bar, thoughtful housewarming gift.